For fifty years, Trisha Brown reimagined the body's relationship to gravity and momentum and worked at the crossroads of dance and visual art. How can you fold your body like a sheet of paper? How can you sit in the air? How can you move in two directions at once? Continuous inventions in movement and structure form a through line of Trisha Brown's choreography.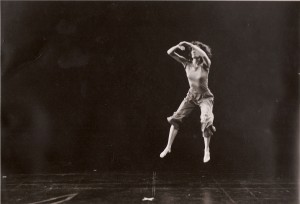 In the New Body celebrates the major phases of Brown's creative life. Performances by the Trisha Brown Dance Company (at Bryn Mawr College and The Barnes Foundation) and by Pennsylvania Ballet (at the Merriam Theater) span from her Early Works (task-based, often off-balance pieces exploring the body's architecture) to her classics such as Set and Reset, which established a new approach to partnering, to 2004's O zlozony/O composite, Brown's first creation for a ballet company.
Performances may be the highlights, but no less exciting is how In the New Body reveals the thinking and methods of its subject—an exhibition of visual art by Brown and her collaborators at Bryn Mawr Special Collections; classes in her repertory and choreographic practices for area students and professionals; and talks with artists and scholars. On our website you will be able to keep up with the latest programmed events, and explore the history of Trisha Brown, the range of dances she made, and the Trisha Brown Dance Company through images, video, and articles by current and former dancers, dance scholars, and critics. Photo: Klaus Rabien.
---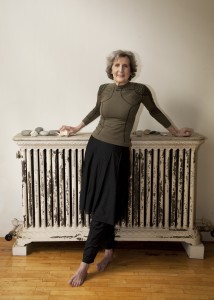 Trisha Brown has excited audiences and inspired generations of dancers, dance makers, and fellow artists with her ever-shifting interests, from having her dancers to subvert gravity by using harnesses and ropes, to developing a uniquely physical and fluid approach to movement, to the bold staging of opera. She fearlessly pioneered new territory in form and movement, collaborating with some of the greatest artists of her time. Her dances testify to her continuous curiosity and joy in creating, and have earned her honors including the National Medal of Arts and the MacArthur Foundation's genius award. In the New Body is designed not just as an appreciation of this exceptional artist's work, but to open audiences to new ways to explore art and ideas and the search for the inspired. Photo: Bart Michiels.

Presented by Bryn Mawr College Performing Arts Series with co-presenters The Barnes Foundation, Bryn Mawr College Special Collections, Drexel University, Pennsylvania Ballet, Swarthmore College, Temple University and University of the Arts.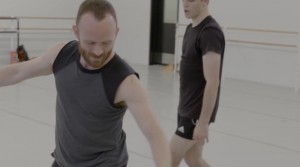 The Pennsylvania Ballet will be the first American ballet company to learn Trisha Brown's O zlozony / O composite (performances June 9–12 tickets/info), a 2004 trio made for the Paris Opera Ballet. These essays, written by long time Trisha Brown Company dancer Neal Beasley, detail the experience of setting Brown's work on the Pennsylvania Ballet dancers. I've spent a… Read more »
Read More >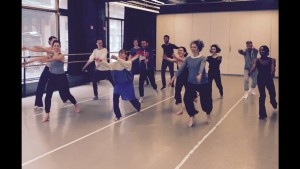 Editor's Note: When invited to take part in the Trisha Brown: In the New Body project, Steve Paxton chose to write about how Trisha Brown's movement is transmitted from one dancer to another. Brown's Glacial Decoy has gone into the Petronio Company repertory as part of the Bloodlines project, Petronio's homage to important works by… Read more »
Read More >